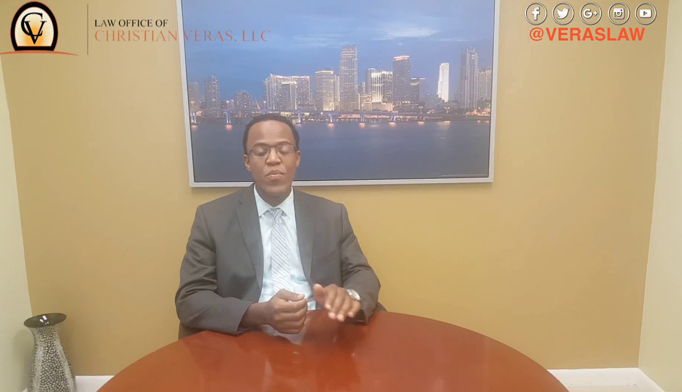 July 2017 Edition
​Here is our latest edition of our Monthly Newsletter "Know your Rights". We have updates regarding the visa application process abroad and exiting news from our company.
First, the Department of State approved this month a tougher visa application process for anyone applying for a visa outside of the U.S. As part of the new measures, visa applicants may be required to provide the following:
All social media handles for the past 5 years. Think about all the social media accounts you may have created in the past five years, such as Facebook, Twitter, Instagram, Pinterest.
Biographical information for the past 15 years. This is likely the hardest one to swallow. With this new measure, you may be required to provide your past addresses, e-mails, phone numbers, work and travel history for the past 15 years.
Prior passport numbers.
All of this at the discretion of the consular officer.
You may ask yourself, what is the danger is providing all of this information? As a visa applicant, you are required to truthfully answer all questions and provide all pertinent information. If you omit any information or simply make a mistake you may be denied your visa if a consular officer discovers information not provided or wrongly provided.
Be aware of these new measures and make sure you are working with an immigration attorney when applying for a visa, whether it is abroad or when making a family or employment petition.
IN-HOUSE NEWS:
We are very proud to announce our new office location: we have moved from our Miami Lakes space to a new and spacious office just East of Miami Lakes. Our new office address is 5951 NW 173rd Drive, Suite 1, Miami, FL 33015.
Our General Partner, Christian Veras, has been admitted to practice in federal court in the Middle District of Florida. This court oversees cases filed in Ft. Myers, Tampa, Jacksonville, Orlando and Ocala. Mr. Veras was already a member of the Southern District of Florida.
Due to extreme demand for our immigration services, next month we will be holding special consultations directly in the Dominican Republic to personally serve our clients living in the Island. If you are interested in reserving a spot, contact us for more details.
EVENTS:
On May 10th, 2017, Mr. Veras, as a member of the AILA South Florida EOIR Committee, participated in a EOIR Stakeholder meeting hosted by EOIR Assistant Chief Immigration Judge Christopher Santoro.
If you want to read our prior edition, where we covered how to confront immigration officers if they come knocking your door, you can find it here.
Sincerely,
Christian Veras, Esq.
DISCLAIMER: The purpose of this article is for educational  use only. The information contained in it does not constitute legal advice and an attorney-client relationship is not created by reading this post.​
https://veraslaw.net/wp-content/uploads/2018/02/VERAS.jpg
392
682
Christian Veras
https://veraslaw.net/wp-content/uploads/2020/09/chistian-veras-law.png
Christian Veras
2017-07-31 00:00:00
2022-04-06 15:13:59
Know your Rights Newsletterby Attorney Christian Veras, Esq.